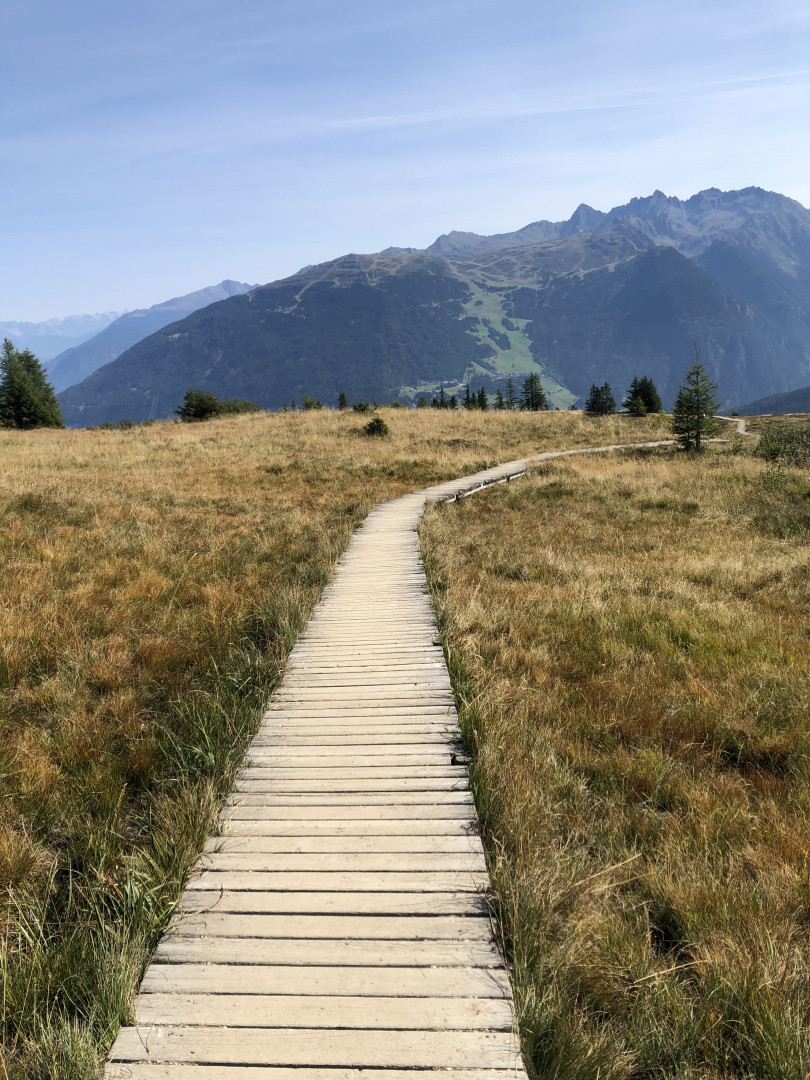 Wenns
Wenns is a typical Austrian village located at the end of the Pitztal in the state Tyrol. Because of the central location Wenns the main village of the township. The Pitztal is a very populair destination among hikers.
Weather forecast in

Wenns
Perfect E5 stopover
Wenns is also a good place to refill your provisions before continuing the E5 alpenüberquerung. The local supermarket has everything you need to refill your backpack.

A lot of hikers directly continue there E5 from Wenns towards Mittelberg in a single day. If you want to divide stage 4 of the E5 into two single days, Wenns is the perfect stopover. In Wenns you will find some nice hotels and restaurants. There is also a really good hostel called Rutsche Hostel. Staying there is cheap compared to the hotels.

The busstop in Wenns provides a direct connection towards Mittelberg where the E5 continues.
Hikes in Wenns
Want to go hiking in Wenns? Take a look at these hiking trails!