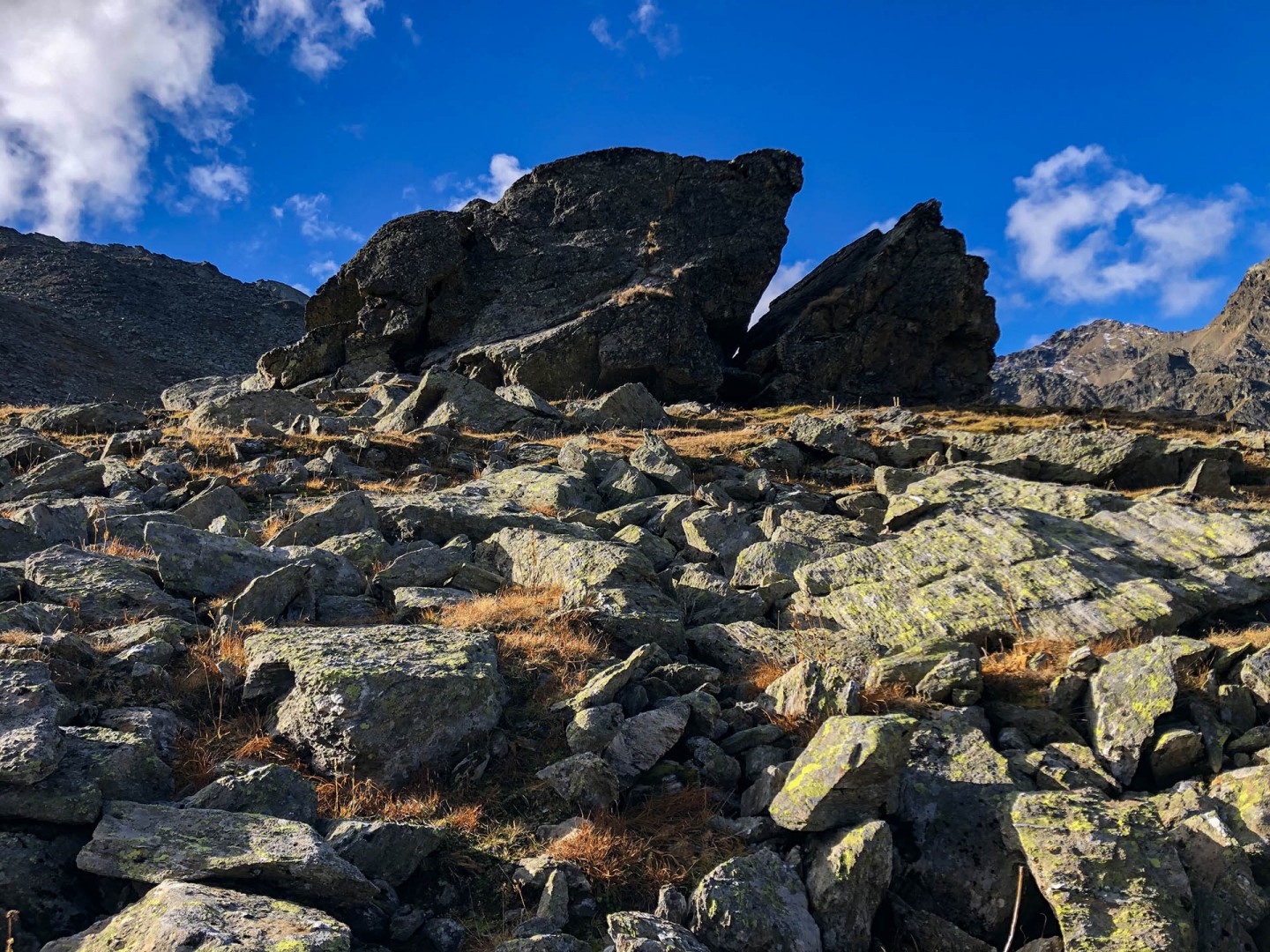 Urgtal via Spinsee
The Urgtal hiking trail is an amazing day hike that is one of my absolute favourites. I hiked towards the Urgtal in October 2018 during exeptional weather conditions. The hiking trail starts at the top of the Fisser Joch (2432m) and takes you all the way down though the Urgtal.
At the end of the hiking trail you will reach the Urgsee which is a nice little lake that is formed by the Urgbach the creek that flows right through the Urgtal Valley.
Featured Places in Urgtal via Spinsee
Fisser Schonjoch
From the Fisser Schonjoch it is a short climb towards the Zwolferköpf. The Urgtal hiking trail starts at the Almbahn endstation.
A beautiful view over Fiss and Serfaus
During the beginning of the hike you cross the mountain ridge which gives a beautiful view over the villages Fiss and Serfaus. After crossing the ridge the hiking trail bends towards the Urgtal valley.
Hiking the Spinnseensteig
The Urgtal valley can be reached by hiking a part the Spinnseensteig trail. The Spinnseensteig itself is pretty long and takes about 5 hours to hike. After reaching the Oberer Spinnsee we turn towards the Urgtal Valley and leave the Spinnseensteig behind us.
Oberer and Unterer Spinnsee
The cool thing about the Spinnseensteig is that it takes you all the way up to the Oberer and Unterer Spinnsee which are two lakes on top of the mountain.

The Urgbach creek finds its origin in the Oberer Spinnsee. Once you reached the Oberer Spinsee the hardest part is done.From that point on the hiking trail descends along the Urgbach creek.
Try this route yourself!
As much fun as it is reading about these hikes, I really recommend trying them yourself. I try to upload all the hikes I do on Komoot so you can hike the trail for yourself.