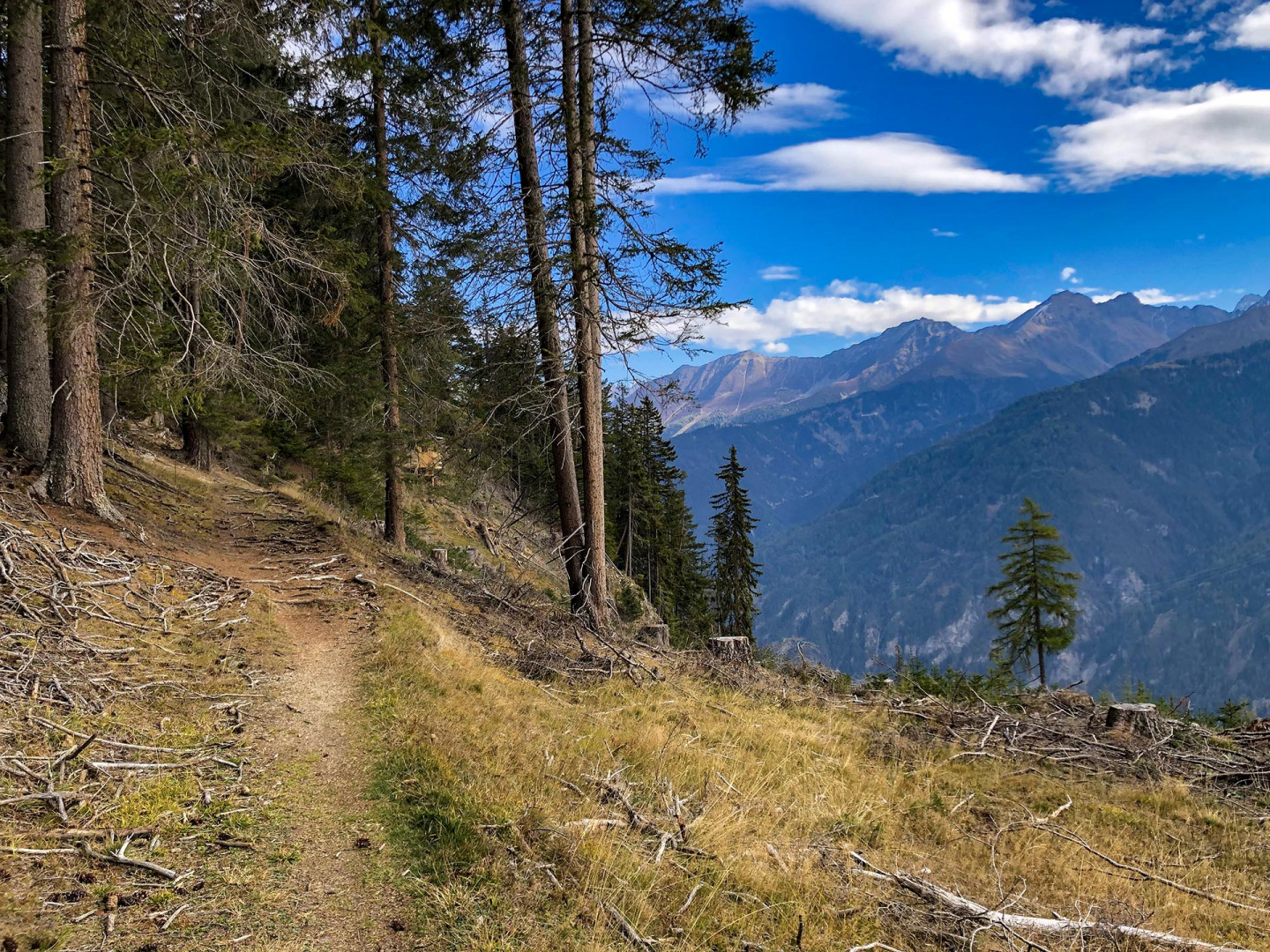 Kölner Haus Serfaus - Madatchen
The Kölner Haus in Serfaus is quite famous. It has been around for ages and is the starting point of a lot of beautiful hiking trails. From the Kölner Haus you can walk towards the Hexensee Hütte in the Masner Area. It's also possible to hike back towards Serfaus and Madatchen, for this hike I went for the last option. The trailhead starts from the Kölner Haus, at 1.965 meters. From there the hiking trail is descending for almost the entire hike.
Featured Places in Kölner Haus Serfaus - Madatchen
See Hög Adventure Park
During the hike you pass the See Hög Adventure Park. See Hög is a really nice park with a lake where you can swim and cool off for a bit. The park is also easily accessible with the Alpkopfbahn from Serfaus.
A stunning view of the valley
Once you passed See Hög and descent further the environment becomes quiet and peaceful. The hiking trail leads you through a nice forest. Since October is a very busy month in Austria, there weren't much hikers that I met along the trail.

Once you get around far enough around the mountain, a stunning view unfolds right in front of you. The view over the Oberinntal is really nice and if you watch closely you can see the river Inn flow through the valley.

Panorama point
There is also a panorama point located at the trail, which gives a nice view over the Oberinntal.
Reaching Madatschen
The village Madatschen isn't that big but there is a good restaurant with a really nice terrace. I recommend buying a beer there after a the hike.

From Madatschen there are a couple of options, you can turn around and walk back up for a bit. After around 900 meters there is a crossing, if you turn right and follow the trail you will get back to Serfaus.